The Unleashed One is here, providing an update on the 10K Step Adventure. If you are lost at what I'm talking about, the links below will get you all caught up:
Here is how Week 3 went.
Another thing I wanted to incorporate was if I'd experienced a certain mood, how my energy was, or if I tried a different pathway (while walking).
June 23rd:
My mood started off blah. The cycle was late and what should have been Day 5 (close to the end) was actually Day 2. Cramps were obnoxious so I used a ThermaCare heating pad for my brief outdoor walk before going in the office, as well as popped the prescription pain killer to take most of the edge off.
By early evening, I had a bit more gusto, squeezed in some weight training and indoor cardio before an early dinner.
I met my goal, plus a little extra. I will retire slightly earlier than usual to prepare for a longer walk outside tomorrow morning.
June 24th:
I am feeling accomplished and proud. My cramps weren't bothering me as much. I had more energy. I managed to walk the 2 miles to Wawa and back. Reached the 10K rather quickly so took it as easy as I could the remainder of the day to give my legs some rest.
June 25th:
My red visitor has reached its end. In the morning, I noticed that part of the skin on my left ankle is beginning to chafe. I put some blister tape to protect the area as well as wore my crew socks. I notice that the chafing happens more if I wear the ankle, low-cut, or no-show socks. I have to be more mindful of that going forward.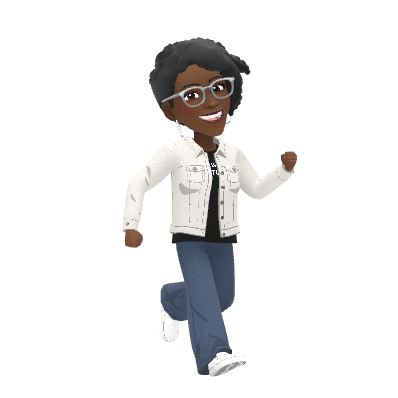 June 26th:
I have been experimenting with different routes to keep my walking routine interesting. Debated whether I should video but that may take away from my focus. However, I am still weighing out whether it will be feasible. I wanted to do some punching on the bag plus a boxer's shuffle but have been having immense pain in the hands and wrists, particularly the right. Needless to say, I didn't do it.
June 27th:
The pain in the hands and wrists have started to subside. I am experiencing some throbbing in the ankles. I erroneously thought wearing the Memory Foam shoes would take away from that. Although comfy on the inside, they did nothing to cushion the outside elements that I wouldn't notice with the other shoes. It was amazing I didn't have to dig into my overage from previous weeks.
June 28th:
I found some good deals on Amazon with the blister tape and decided to invest in some compression socks. They may prevent the ankle area from experiencing as many aches. The shipping should be arriving by the 30th. If they arrive before the time this post is published, I will post a picture.
June 29th:
Since there was a threat of showers, I parked my car at Shoprite and opted to walk along North Olden Avenue, up toward the Planet Fitness. The gyms are still closed in this area, for those of you wondering. Even though I played upbeat music, the ambiance surrounding the walk was a bit melancholy. It didn't help when I saw the homeless man sleeping next to the plaza with the Game Stop and T-Mobile stores. In hindsight, I probably should have done my indoor walking routine instead. It took a while for me to shake off the doldrums, despite still making my number.
Here are the socks and blister tape I was talking about.
I don't have long to go before this challenge is over with. Here is what I've observed so far:
1. While doing my outside walks, when I see other runners or walkers, they usually speak in passing. The cyclists, not so much.
2. Since where I reside is on the border of two cities, I get to see the upkeep of both. I tend to feel energized when I'm traveling in the direction of the one with better upkeep.
3. One would think walking would build up an appetite. For me, it's mostly done the opposite, although I do get rather thirsty (which is to be expected).
4. Wearing the proper socks (as well as shoes) is important. I regret taking the length and thickness of my socks for granted, but trust, I won't make the same mistake twice. I'll also save the super Memory Foam for the shorter treks, not the long-distance ones.
5. I operate better when I'm not doing long outside walks back-to-back. Plus, if I'm feeling a little soreness, I can recover faster.
6. Biofreeze has become my buddy.
7. I anticipated the arthritis in my knees would give me the greatest trouble, but surprisingly, it's been the issues with the carpal tunnel. I think it has less to do with the challenge and more with the new duties I've been given while working from home.
All right. Catch you later!
Peace.