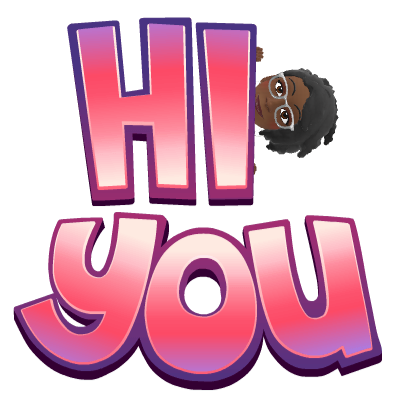 The Unleashed One here. Maybe it's just me but January came in with so much fury people were in a hurry for it to leave. Some people close to me experienced levels of loss. The world is still in shock over the loss of Kobe Bryant, his daughter, and others in a helicopter crash. Even I struggled personally in getting back on track due to some medical issues.
February is here, but I wanted to do something a bit different than the Love and Loss challenge in the past. I wanted to focus on some comparisons based on The 5 Love Languages.
I first heard of The 5 Love Languages sometime in 2016. The paperwork for my divorce was filed. I still wasn't quite ready to dive headfirst into the dating scene. The concept appealed to me. I was open to the fact that people loved in different ways and realized there was a disconnect that existed between me and the type of people I'd attracted in the past.
I was aware that in the majority of situations, the companions fell into the following categories:
(a) Physical touch and sex were higher on their radars than mine.
(b) Hearing the words "I Love You" on a continuous basis ranked higher on their scale than my own.
(c) Desiring time was out of sync with what I deemed as maintenance.
10 Acts of Service
8 Words of Affirmation
6 Receiving Gifts
5 Quality Time
1 Physical Touch
I have always been focused on actions versus words. To me, they carry more weight. I have been exposed numerous times where a person can speak love all day and still do dirt at night.
It speaks volumes to me when I've had a rough day and there's an offer to lighten the load. Or doing something thoughtful without being asked. I don't expect a person to be able to read my mind but I would like for a partner to operate with a modicum of awareness.
I'm not suggesting that physical touch means nothing to me. However, I am extremely picky about who touches me. Touch is associated with energy transference so I am mindful as to who I let in that space. Also, since it's not in my makeup to have sex without confirmation of exclusivity, I have gone years without sex. I keep myself busy so I tend not to dwell on the length of time. It also doesn't help that I can't get moist (oh that dreaded word) for someone who doesn't rev my intellect.
9 Acts of Service
9 Words of Affirmation
6 Quality Time
4 Receiving Gifts
2 Physical Touch
Here are my observations.
As I've aged, the importance of service and receiving gifts has slightly decreased.
As I've aged, the importance of words of affirmation, quality time, and physical touch has somewhat increased.
I will spend the remainder of this month speaking about why I believe the scores have changed between then and the present. Who knows what I'll discover?